The last few weeks have been much better in terms of energy and motivation! The sun has been out a lot and I've been trying to get vitamin D because it turns out I'm deficient in it. I think the absence of as much sunlight over the last few months was exacerbating my depression and leaving me feeling very sick, with no discernible reason despite numerous tests. But somehow I've managed to break out of the cycle for a few weeks now – I'm tackling all sorts of things on my client update and to-do lists, keeping my surroundings tidy, going on walks, and not feeling so unbalanced. So now I shall relay the fun I've had recently and the things that have kept me happy!
I got all "poufed" up and trundled off to Cabaret Nocturne in August with Lowana so I could let my hair dow- er, up for a few hours. It was nice to see some old goth friends (and new lolita friends), and I hadn't been out dancing for over a year and a half! I realllllly wanted to go again last night but weighing up the pros and cons meant I decided against it. Good venue, lots of fun, awesome people and dressups VS. long drive, exhaustion, lack of money… maybe next month.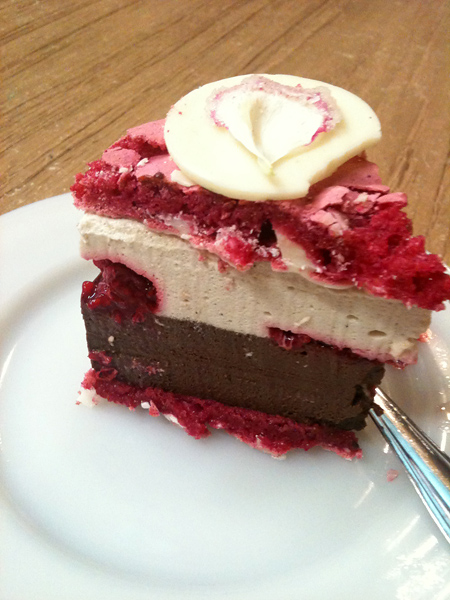 Another of my sister's delightful cakes – layers of  heaven for my sweet tooth. Kimmy keeps making great things like this on Saturdays which means I have to go to her house and help her eat them! This is how she described it:
"Raspberry delice. So I thought it looked like an alien… very hard to decorate as the surface of the Dacquoise top (kinda like a macarOn) is very ugly and rough…but anyway its layers of Chibouste cream and chocolate mousse and dacquoise top and base.
Decorated with blueberries dipped in raspberry flavoured flan-gel, sugared rose petals and white choc crap.
This is what pastrychefs block looks like. >_<"
Then I hosted another little tea party on the 21st for some family and friends: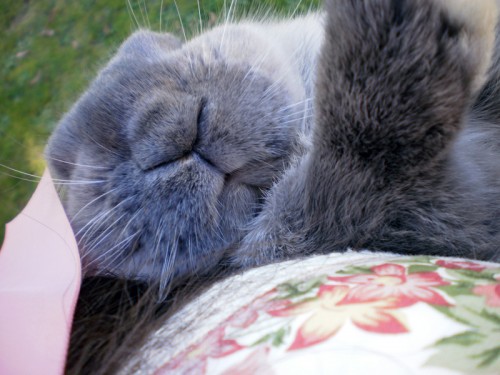 Wilbur loves cuddles…
…And steals the show!
Kimmy & handsome Adam
Everybody gets convinced to model the bonnet for a bit… including my grandmother and Yvonne!
The next day Kimmy and I went to Kofi Beans for a late lunch. I tried a peppermint flavoured Fraus hot chocolate and their "pizza".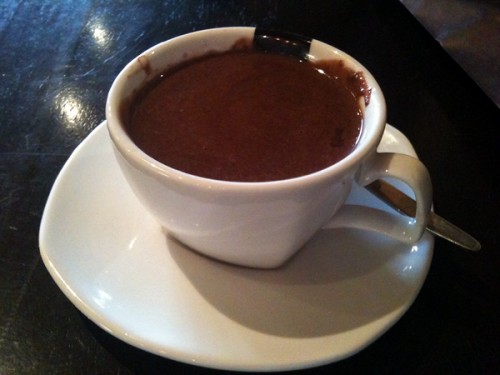 I really like the food there, and their cakes, which I think are made on-premises. I think the atmosphere would be nicer if a) the barista wasn't smashing his bell constantly (when it seems understaffed and the waitresses are obviously in the middle of taking an order etc.) and whinging about how long they're taking, b) if you were properly seated upon arrival and given a menu quickly, c) if staff at least pretended to be happy to serve you and finally d) if staff didn't undersell by starting with "are you just here for coffee" – or maybe I've just picked bad times to go there? Consistency is important. I'll still be back though!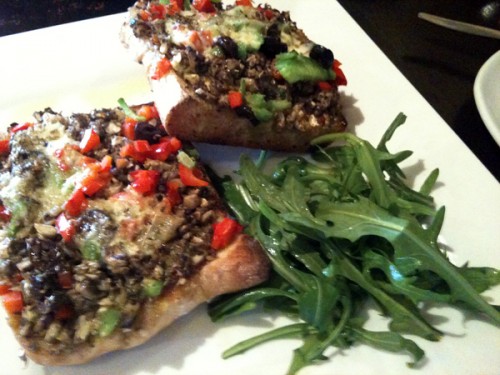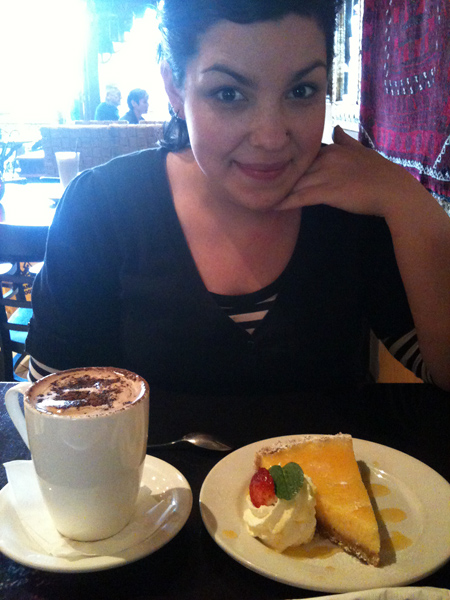 We also shared a delicious lemon tart!
Then… my new Metamorphose dress arrived that week! I LOOOOVE it. I got some fairly crummy photos but will wear it for the first time "officially" next weekend when a few dozen of us head down to the peninsula for a Lolita Camp! *gasp* We're very excited for it. Anyway, I intend to put together a better coordinate for the event and maybe not use distracting tights.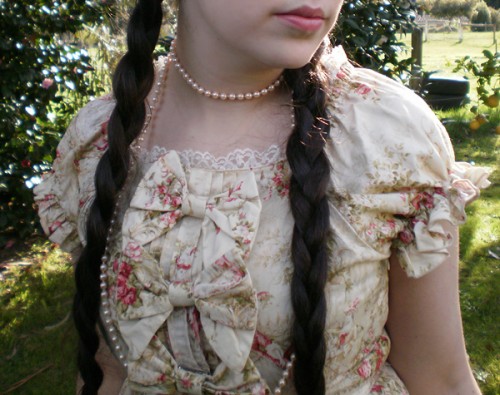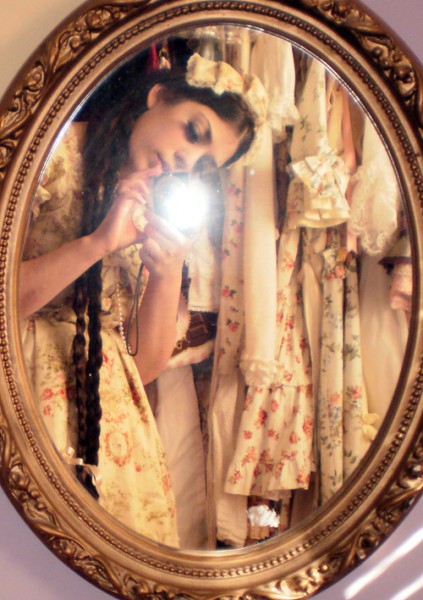 On the 27th we went to see Cosmo Cosmolino again, but the cellist was sick so we got the Stiletto Sisters instead (the two groups share some of the same members and are quite similar). It was very enjoyable!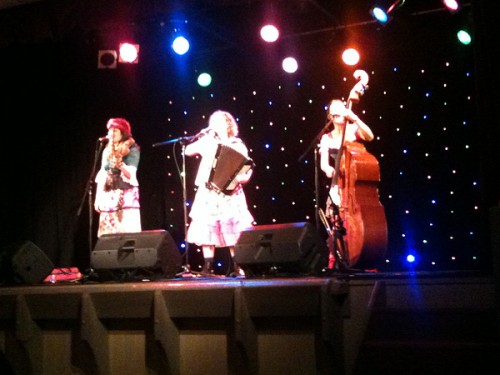 On September 7 Adam and I went to the city to try and find some things. We didn't have much luck, but I got some new foundations from Illamasqua and tested out a new wig. It was rather liberating not to have frizzy, crazy long hair for a day, though all that hair pinned up adds a rather a lot of volume to the top of my head.
We took afternoon tea at Hopetoun Tearooms.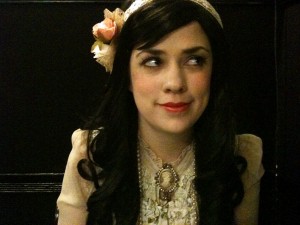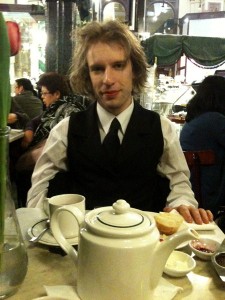 A few days later I went to my friend Krystal's medieval-with-a-twist birthday and decided I needed to steal Lowana's pretty dress for the occasion. I think I am some sort of dark Rapunzel.