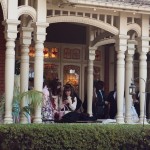 At last, something to share!
One of our lolita friends, Lizzy, organised a delightful high tea for her birthday at a gorgeous Melbourne mansion. The Gables had a lovely atmosphere and was so comfortable; immaculate setting and service, French champagne top-ups, savouries you're glad to have bloated your stomach with, and an enormous dessert selection. Truly, I could only sample a half-dozen or so things out of perhaps twenty different sweets. At the Gables, the tiered savoury service is given to each table, and then the dessert buffet is open to all the patrons. I'm so grateful for this memorable and extra pleasant day! Thanks Lizzy!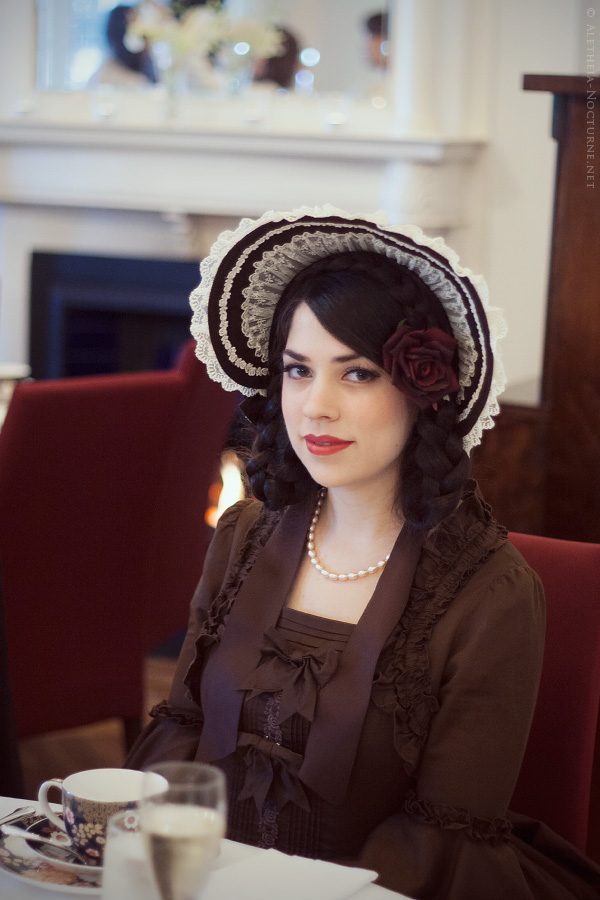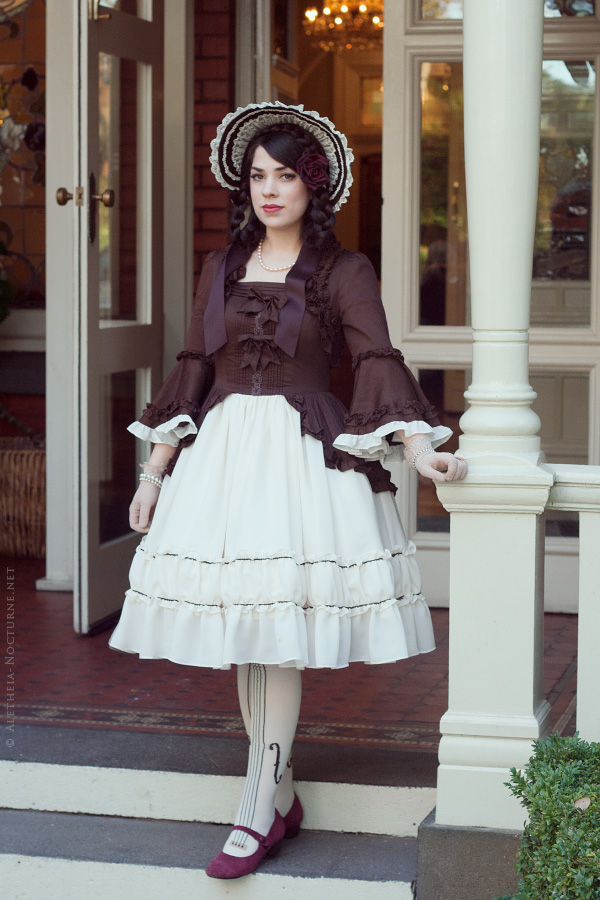 Dress: Mary Magdalene (Elmeria) | Bonnet & socks: Innocent World | Shoes: Rivers
Cat being so cuuuuute (left), and more pretty lolitas I met that day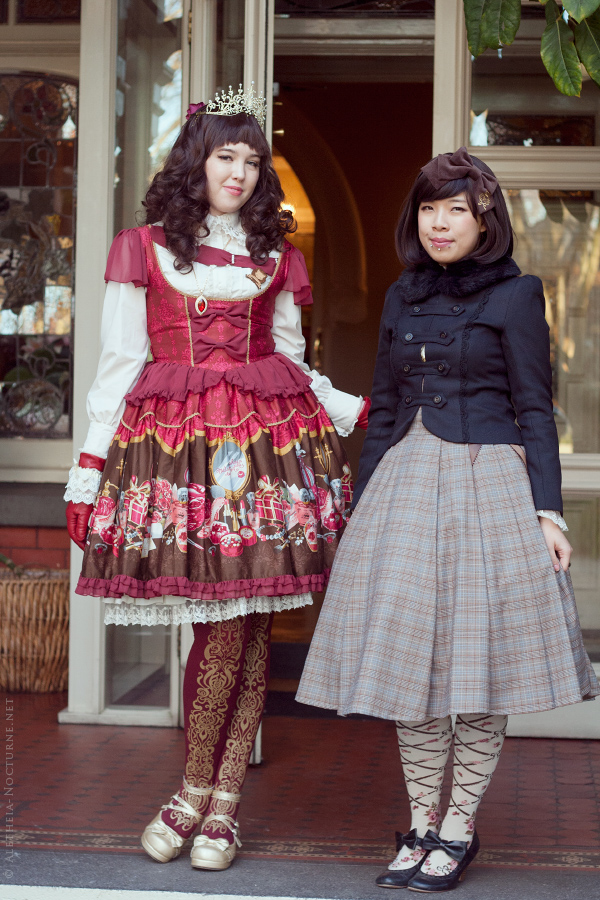 The birthday princess (left) and dashing yourpervert (right)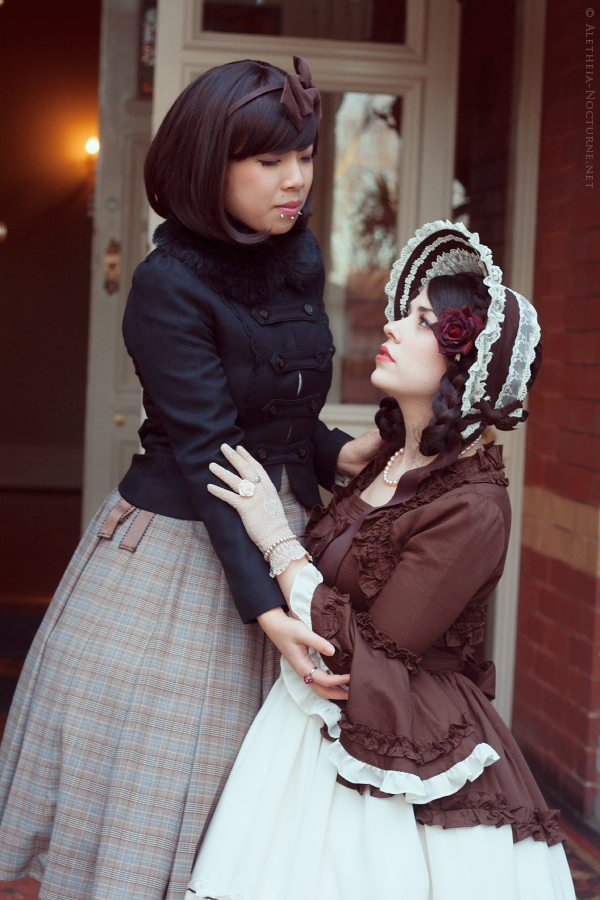 A romance novel cover shot (to be published at a later date)
On the porch, my eyes meet Liza's…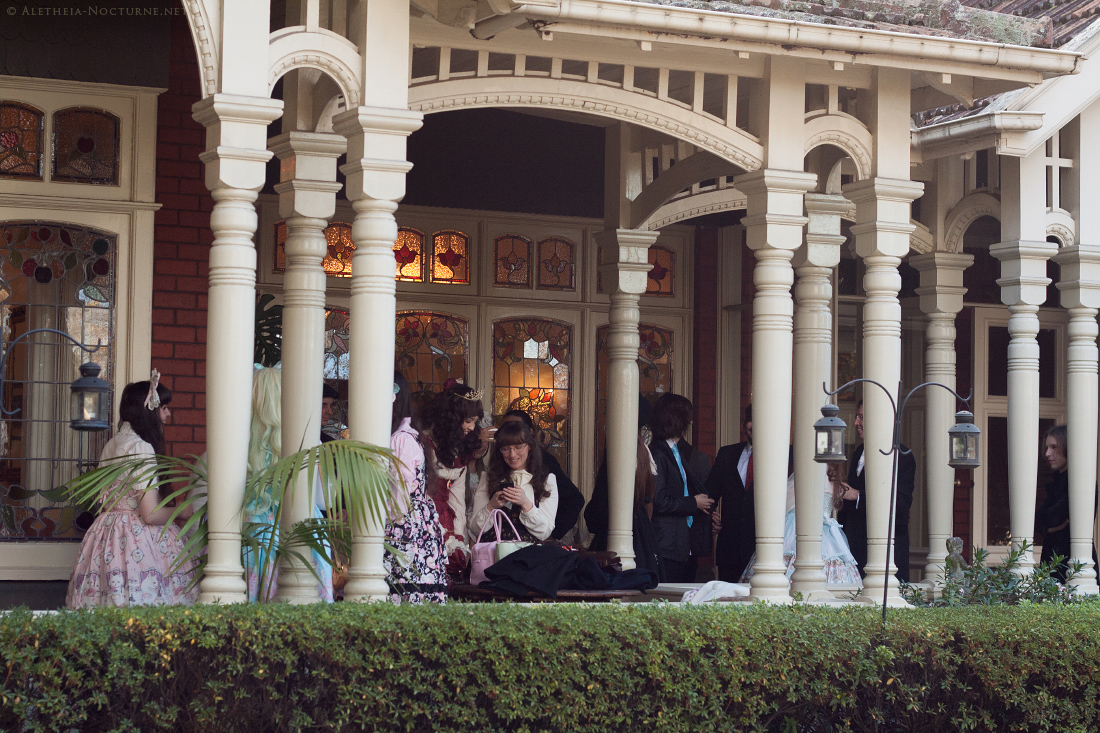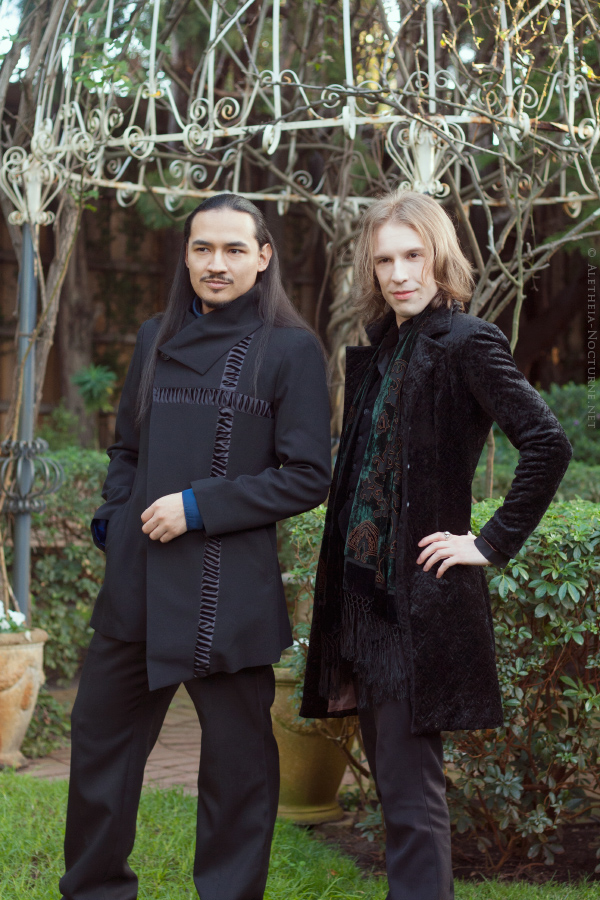 Thanks for viewing!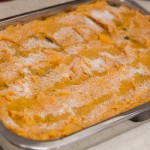 Autumn here means getting to cook properly again, because summer is so hot and we're reluctant to use the oven much! May is also always a very full month for us because about 10 close friends and family celebrate their birthdays within 3 or so weeks of each other (and Mother's Day must be divided between two mums)!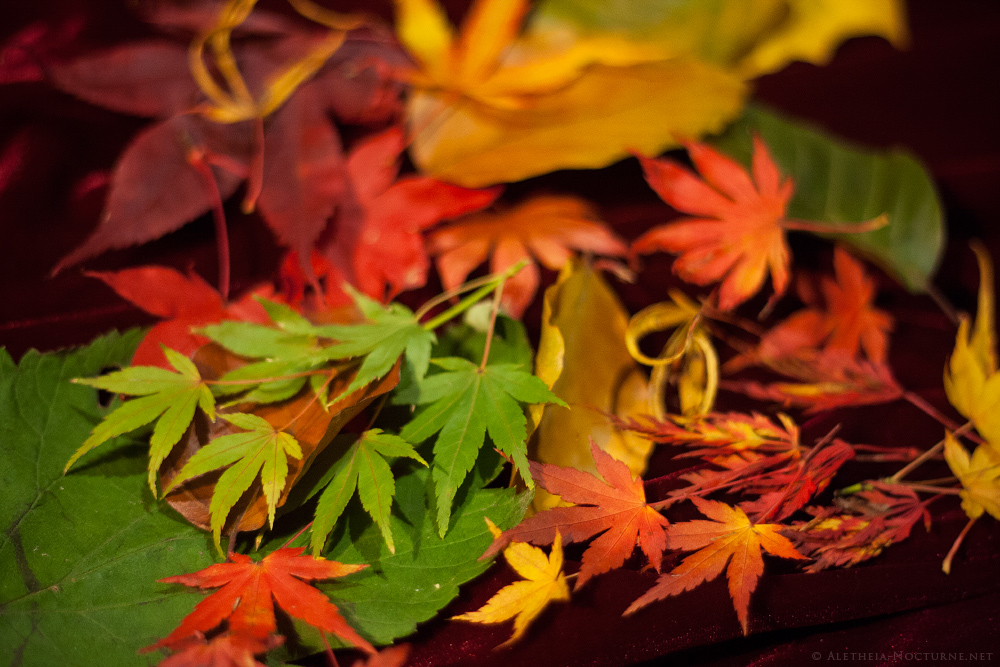 After a difficult week we needed to get away for a few days, which meant getting to meet my mum's new cats. 😛
Rescue cats Leo and Vinny (formerly Cheech & Chong!)
My other self-appointed task was to create something delicious for Adam's birthday dinner. Double chicken breast fillets are usually affordably priced, so I started Googling "baked chicken dishes" and came across this – it looked tasty and by happy chance I already had the seasonal ingredients. I've listed my substitutions; the meal is also easily made gluten-free.
100g (2/3 cup) plain flour (I used GF flour)
600g chicken thigh fillets, cut into 2.5cm pieces (I used breast, it doesn't really matter)
2 tablespoons olive oil
125g butter, chopped
2 cloves garlic, finely chopped
1 onion, roughly chopped
300g silverbeet, stems finely chopped, leaves roughly chopped
1 fennel bulb or 2 baby fennel, finely chopped
1 teaspoon fennel seeds, ground
125ml (1/2 cup) dry white wine (I used a sauvignon blanc)
500ml (2 cups) chicken stock
60g (3/4 cup) finely grated parmesan (I had no parmesan so used cream cheese)
1/2 cup chopped flat-leaf parsley
1kg desiree potatoes, peeled, chopped (I used sweet potatoes which turned out beautifully)
80ml (1/3 cup) milk
I didn't photograph the first step, but here's the method copied over from Taste.com.au:
Step 1 – Place flour in a bowl and season well with salt and pepper. Coat chicken in flour, shaking off the excess. Heat oil in a large, deep frying pan over medium–high heat. Cook chicken, in 2 batches, for 2 minutes each side or until browned. Remove chicken and drain on paper towel.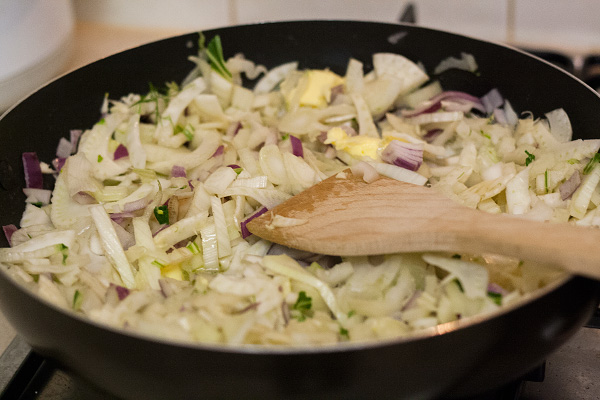 Step 2 – Add 50g butter, garlic, onion, silverbeet stems, fresh fennel and ground fennel, and cook for 8 minutes or until vegetables have softened.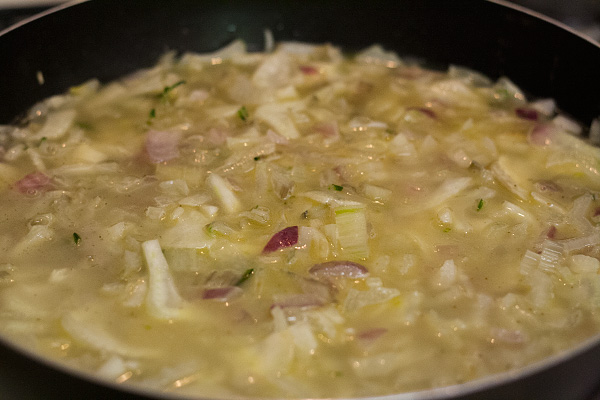 Step 3 – Add wine, bring to the boil and cook for 1 minute. Add stock and bring to the boil again.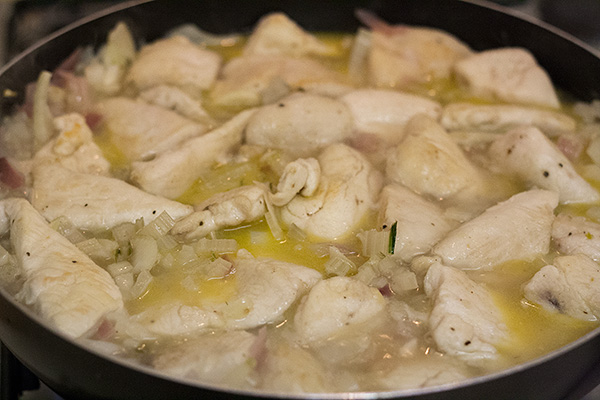 Step 4 – Return chicken to pan and cook, stirring occasionally, for 10 minutes or until mixture is thick and most of the liquid has evaporated.
Step 5 – Turn off heat, add silverbeet leaves, 20g (1/4 cup) parmesan and the parsley. Stir until combined and leaves have wilted.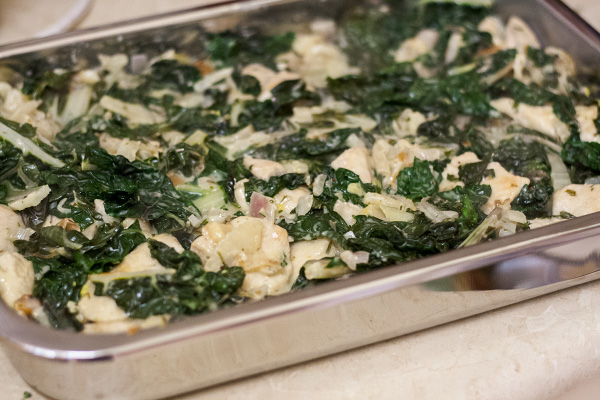 Step 6 – Season, then spoon mixture into a 20cm x 26cm, 2L ovenproof dish (or whatever dish you have) and cool in fridge for 15 minutes.
At this point, place potatoes in a pan of cold salted water, bring to the boil and cook for 10 minutes or until tender. Drain and mash with a potato masher. Add remaining 75g butter, milk and 20g (1/4 cup) parmesan, and stir until well combined. Season with salt and pepper. Preheat oven to 190C.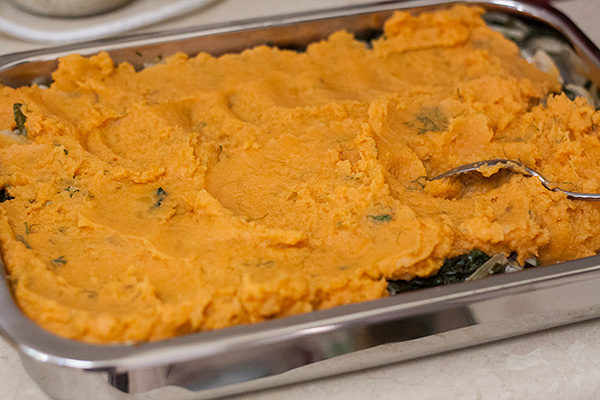 Step 7 – Spoon mashed potato over chicken mixture and scatter with remaining 20g (1/4 cup) parmesan (I used rice crumbs, haha). Bake for 25 minutes at 190C or until top is golden and filling is heated through.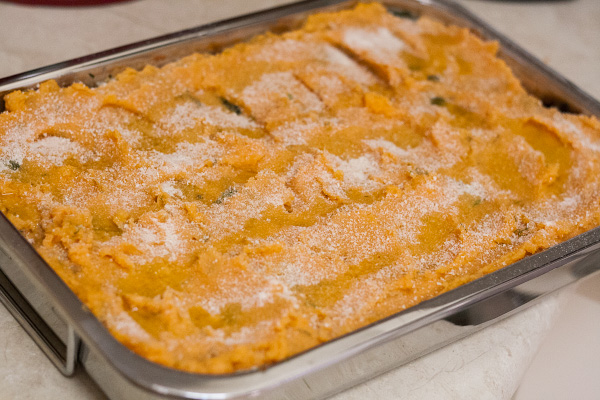 I was fairly leisurely in preparation and cooking, but it took me a few hours so I was rather happy when we finally got to eat it. 😛 It really was delicious with lots of flavour and depth, though some of the seasoning steps could've been omitted for a little less saltiness. It doesn't work out very expensive per serve, but you could easily substitute other ingredients with whatever is in season. You mustn't be put off by a recipe that calls for expensive ingredients or ones you don't like, because most savoury dishes are versatile enough to swap out quite a few things. You can also develop confidence in cooking this way.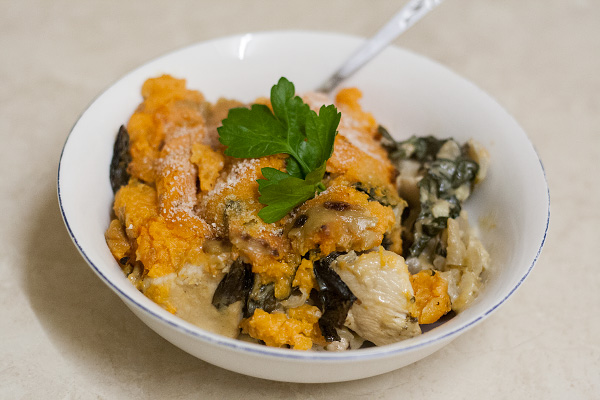 While this is a "complete" meal on its own, you could make it go a bit further (it's RATHER rich and chicken-y!) by serving with salads or rice/quinoa.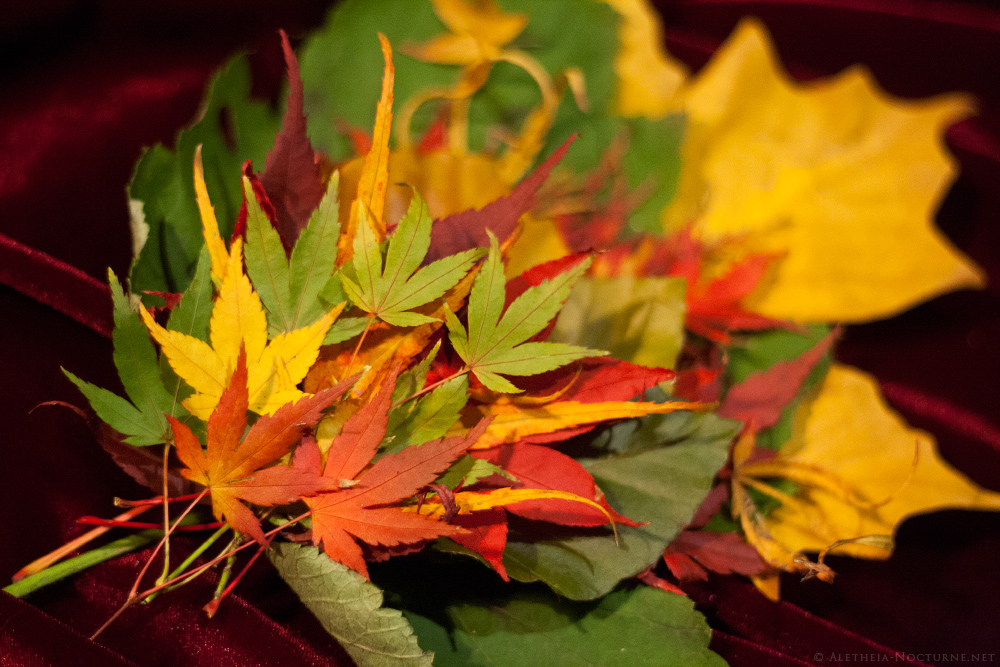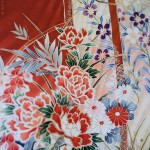 I was recently invited to a tea party hosted by a good friend of mine – she served us an array of treats, including lots of green tea-flavoured things, home-made mochi and lots of different teas. I thought I'd document the day a little!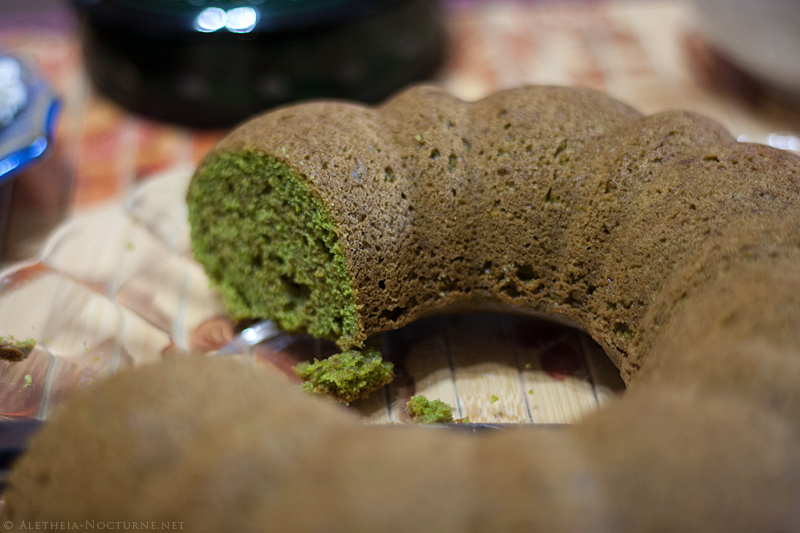 Green tea bundt cake
Kimono detail and table spread.
Beautiful dining area and kimono detail.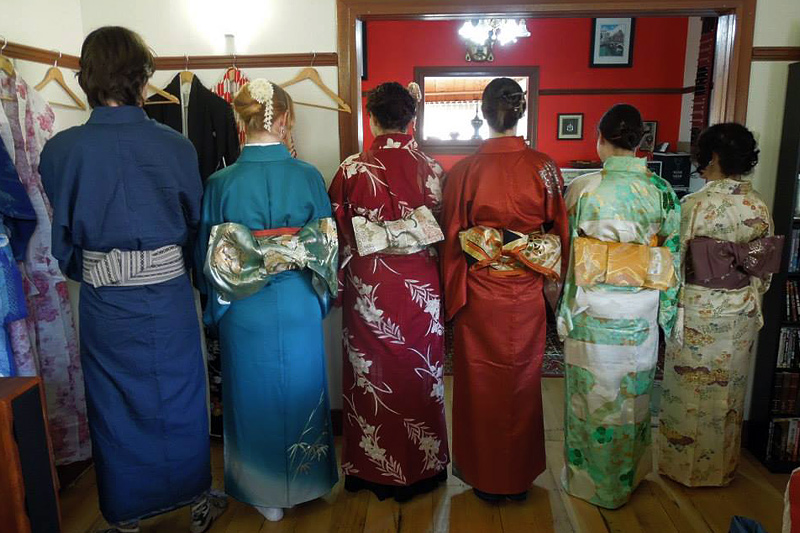 All Carly's lovely kimonos being "modelled" by guests.
My gothic lolita outfit for the day … and my best friend's head.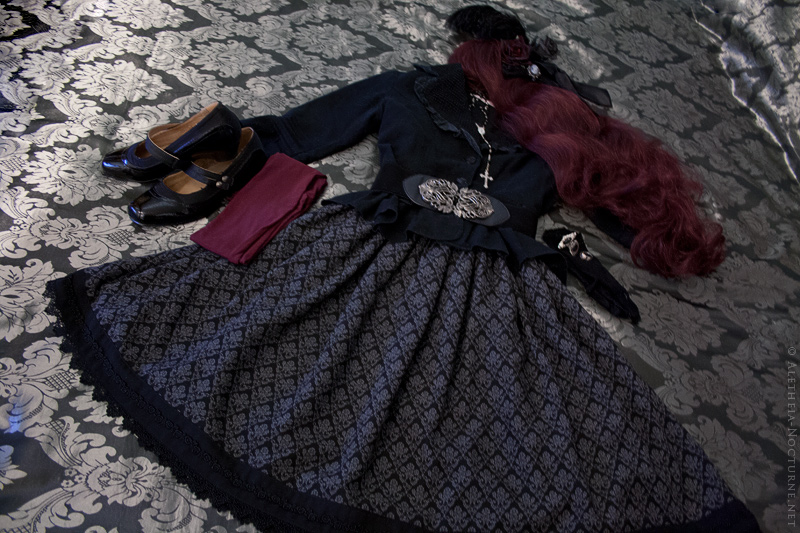 OP: Innocent World | Wig: Bodyline | Shoes: Rivers | Tights: Forever New | Belt: eBay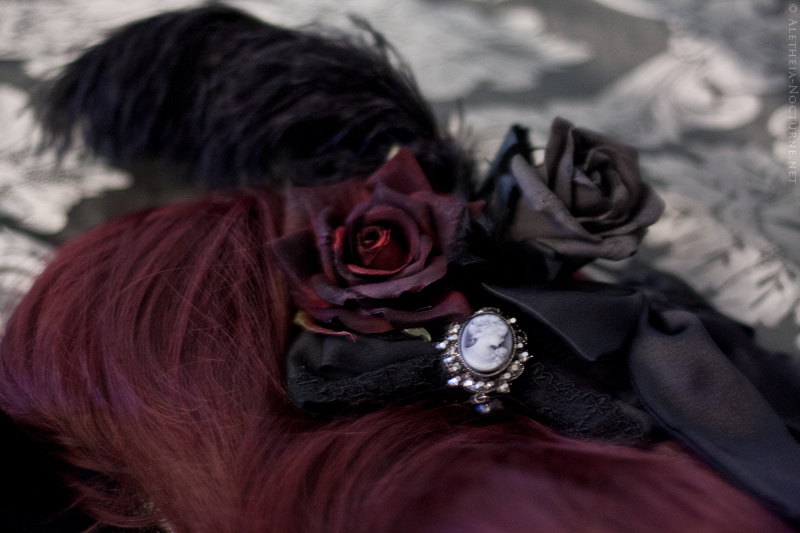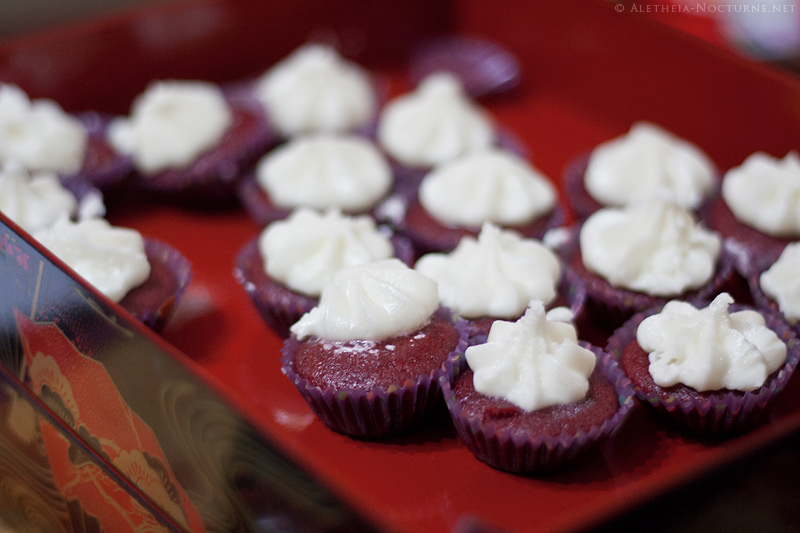 Chai-flavoured cupcakes. Verdict: amazing!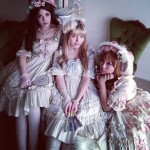 I had a really awesome time with my friends Julija, Goldie and Elliot in Sydney recently. My main purpose for travelling (other than wanting to spend time with my friends) was to visit Carey Beebe's Harpsichord workshop. He is Australia's foremost harpsichord maker and has had vast experience building and maintaining early keyboard instruments. It had been a goal of mine for the last few years to see his workshop and try out all the instruments, in the hopes of one day purchasing a kit to build my own. Carey himself is overseas currently but another harpsichordist welcomed us in and let us enjoy playing them for a while. There will probably be more posts in future regarding this project and what I eventually decide to do, but so far each step of this little journey has been quite exciting!
This is the double Flemish and detail of its soundboard decoration – ultimately the model I would love to have!
Julija playing the double (she sounds amazing, whereas I am yet to develop any sort of proper h'chord technique!) and an original spinet. I loved the tone quality of the spinet and pianoforte in the showroom.
Playing another spinet, and twinning with Julija. <3
A few days later the three of us ladies had an impromptu sort of shoot in our Antoinette dresses – these are just Instagram previews (not mine)!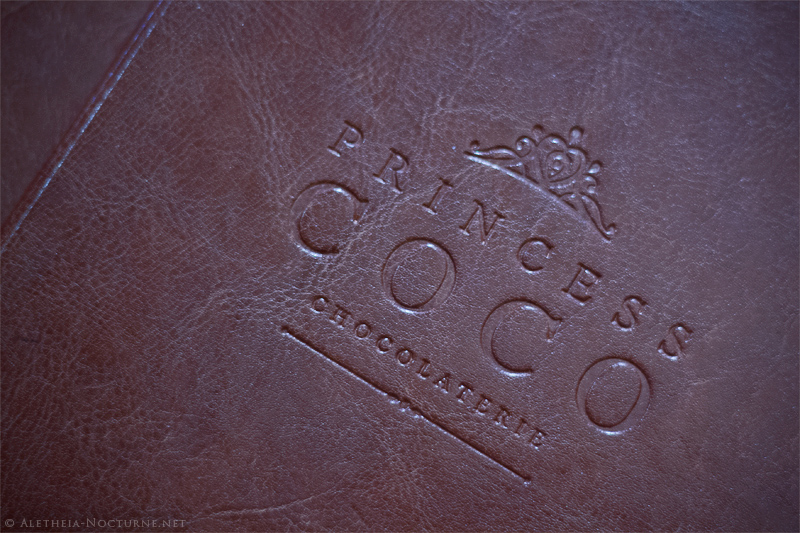 Our next destination was Princess Coco chocolaterie for dessert.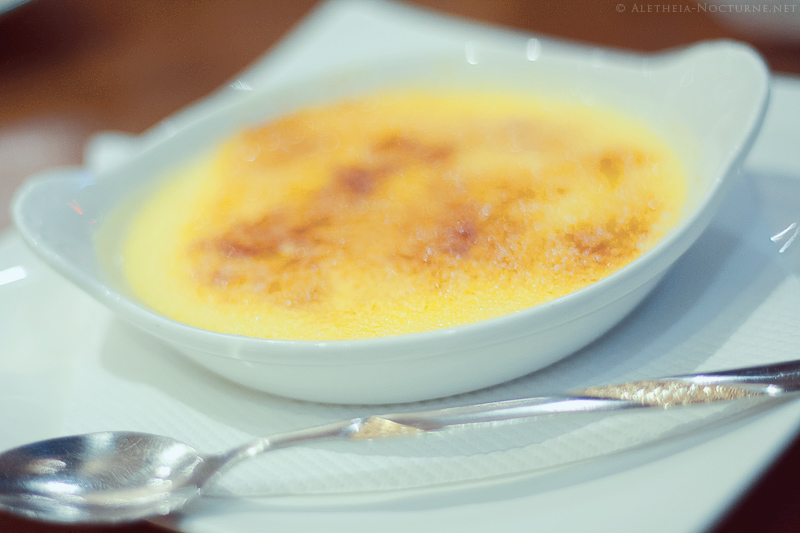 I had a crème brûlée, very enjoyable. Wish I could go back every week for a different treat!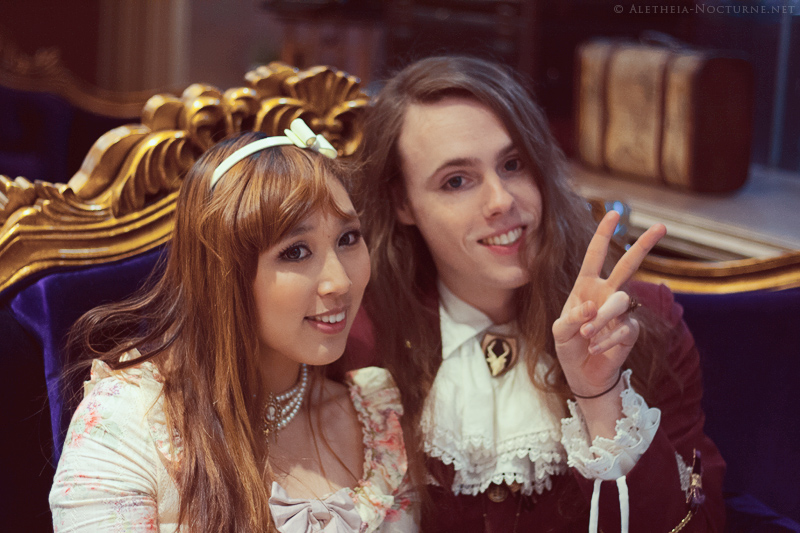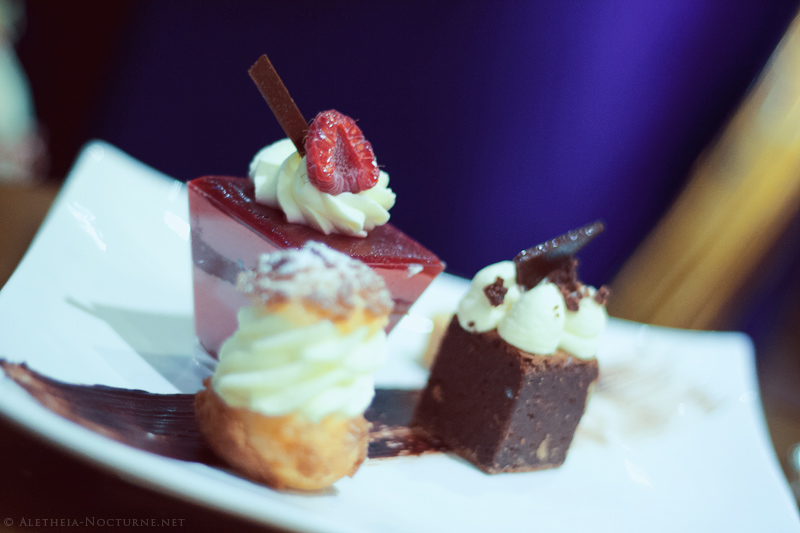 Petit fours
Julija & I… then my visit to Ladurée. Macaron pictures aplenty!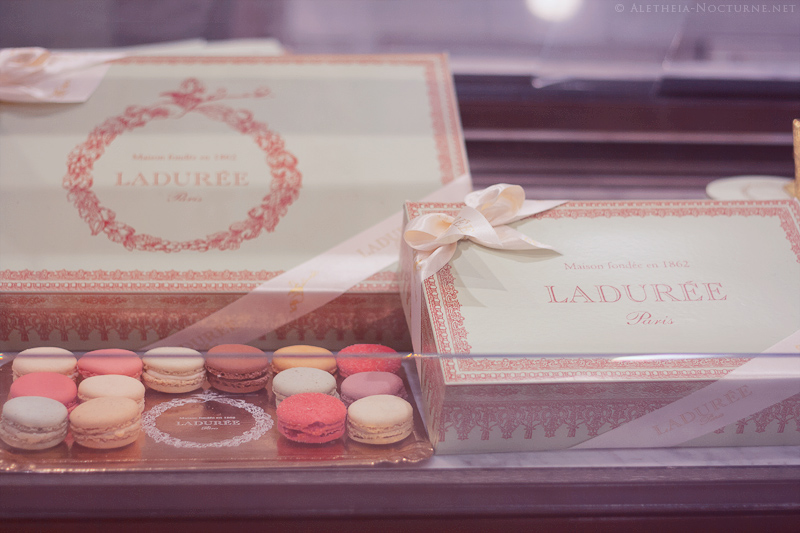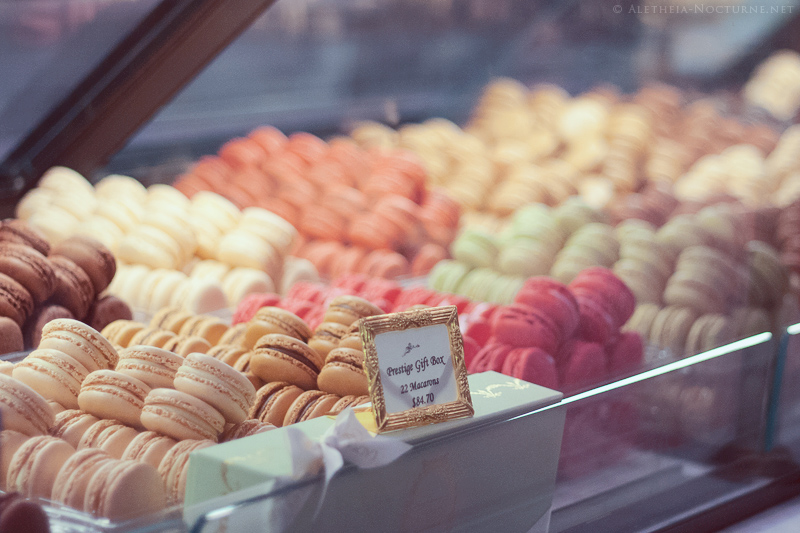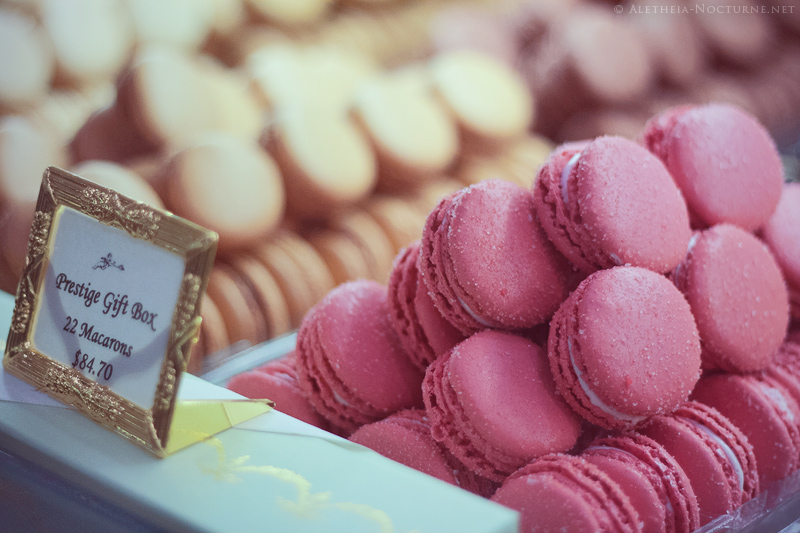 To be honest, I have personally enjoyed macarons from other places more, and the box I bought didn't make it home in great condition. Perhaps it was just this particular franchise though…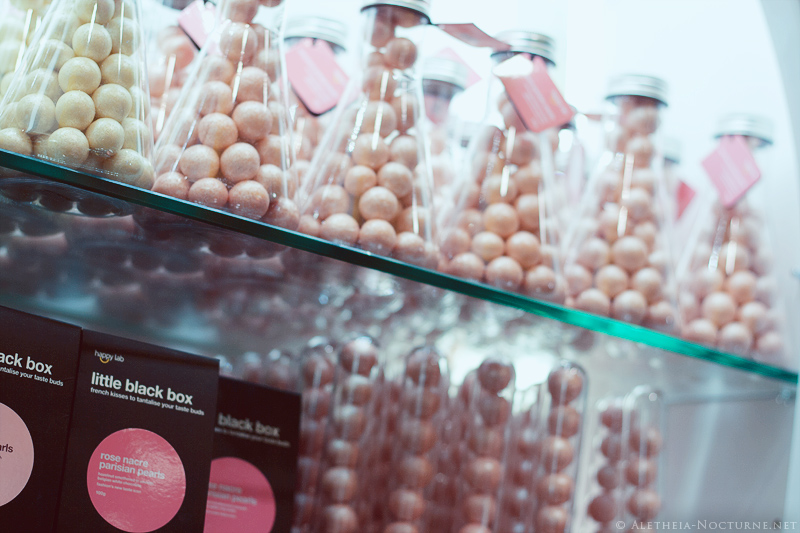 Pearl candy-coated nuts etc. at Happy Lab. I only just noticed the test tube and flask-shaped packaging!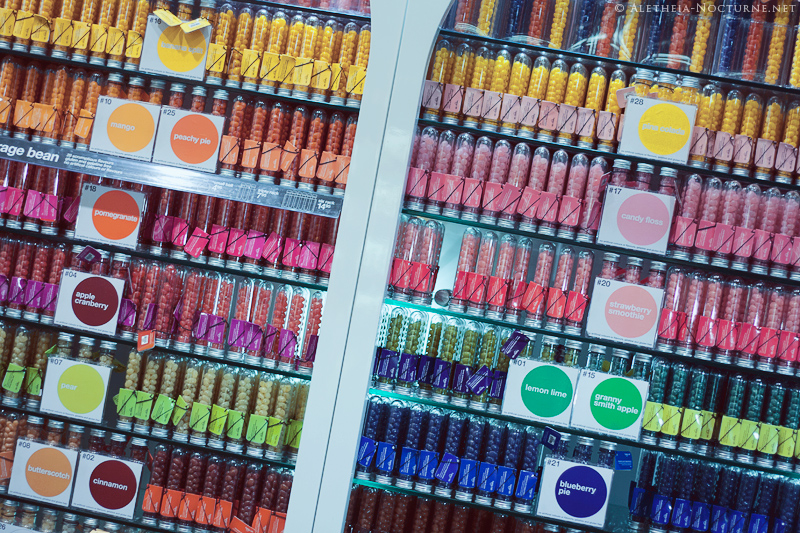 On my last day shopping I wore Goldie's pink Versailles Rose (excuse the weird face).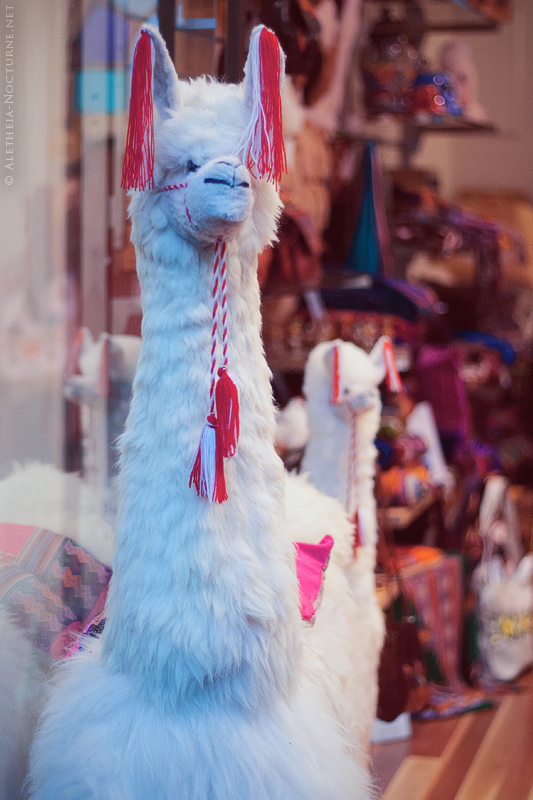 A random awesome huge toy llama at The Latin Store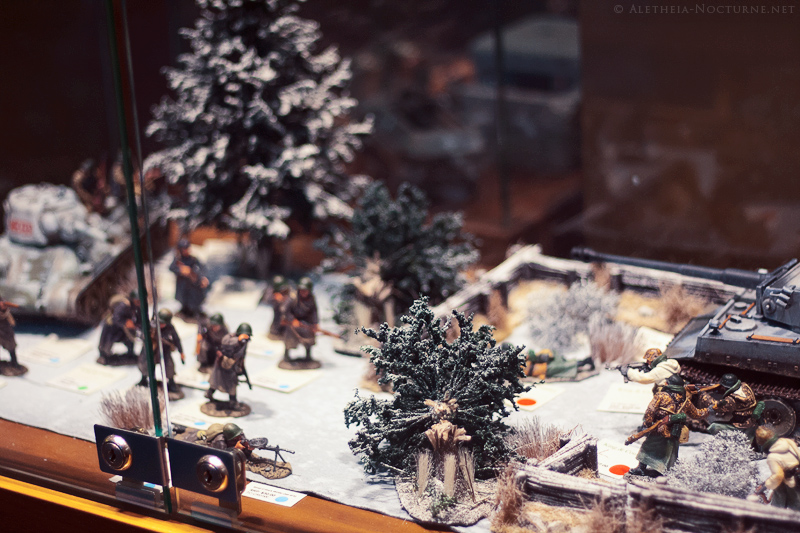 Military miniatures at Peter Nathan Toy Soldiers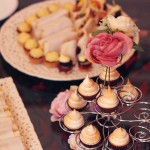 March has been quite a busy month!  It started with our anniversary, but we both caught whatever bug has been going around lately so it was a low-key affair.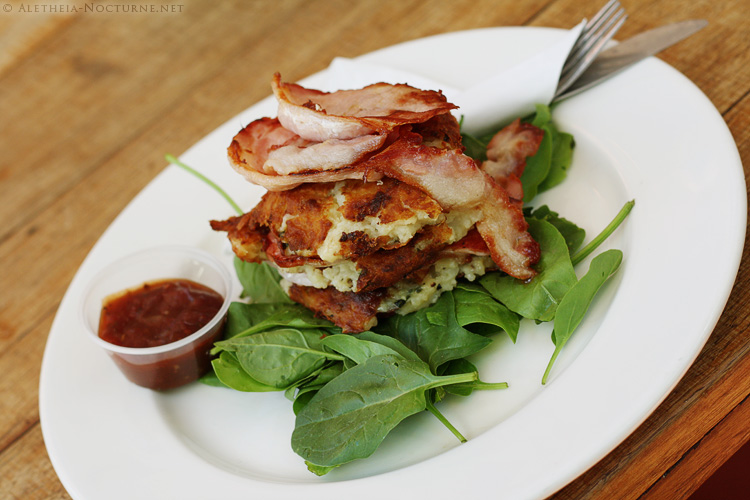 Enjoyed a tasty lunch of homemade hash browns…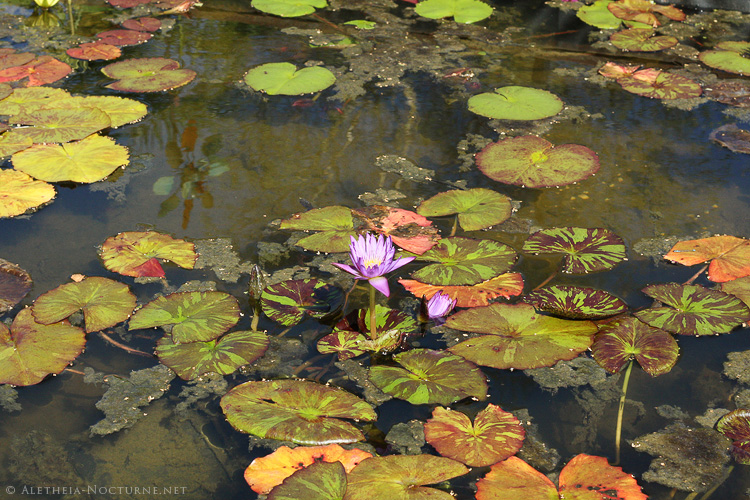 … and took a short wander around some lotus gardens. We felt it was too expensive (and hot) to venture much further though.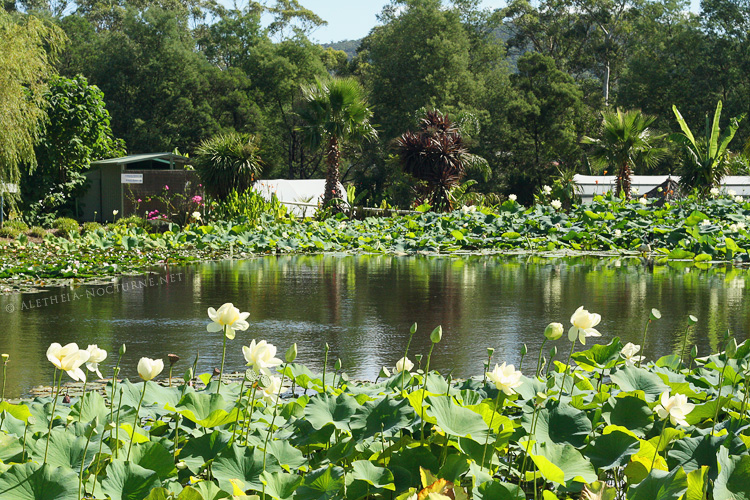 Large lilypads!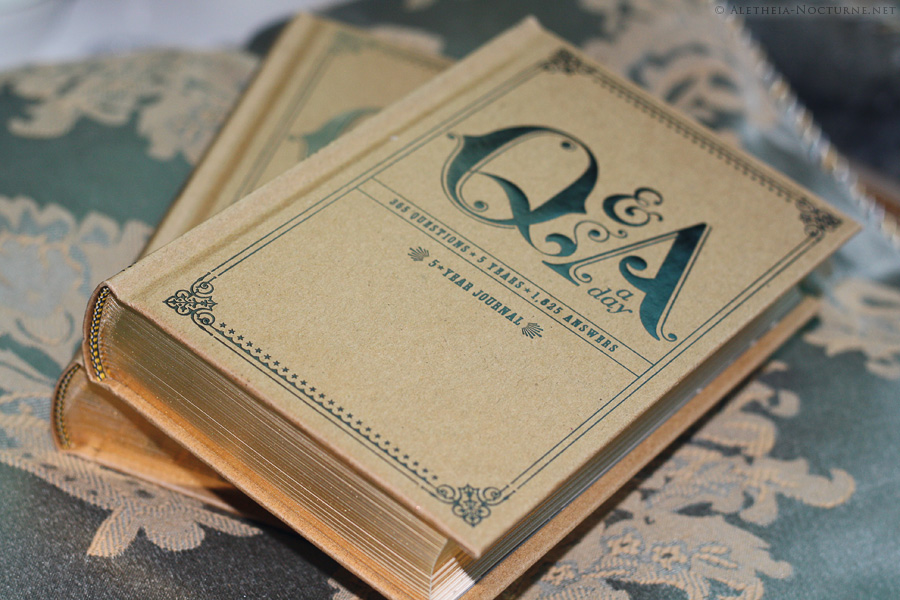 Our gift to one another was a copy each of the "Q & A – 5-Year Journal". We read this review of it and couldn't resist!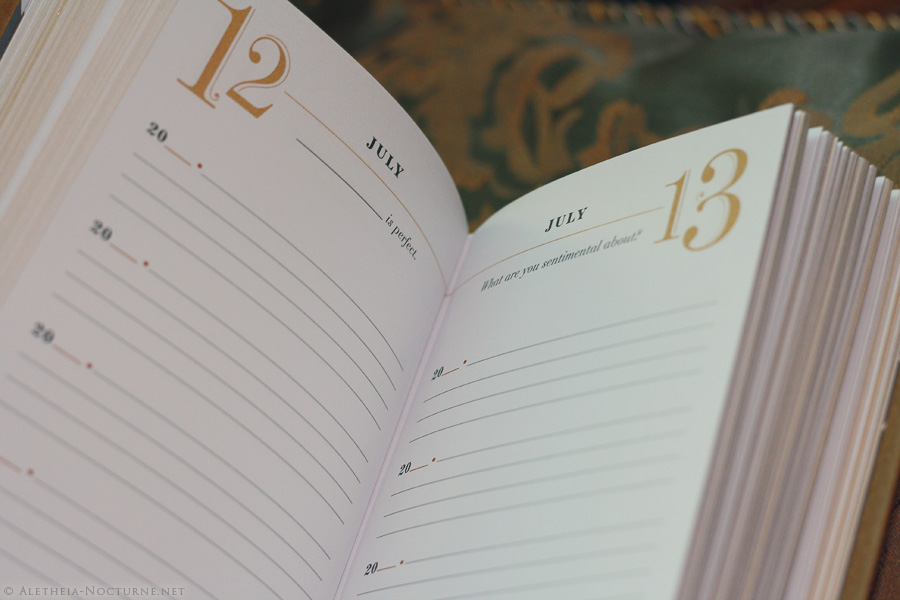 You can start at any time of any year, and each page/question is designed to be answered in a sentence or short paragraph, which is quite manageable to do just before bed.
The next day I had a historical-themed photo shoot with my dear friend Julija. Proper photos will come another time, for now I just have some Instagrams. 😛
For the occasion, I added some simple decoration to some op shop shoes I'd never worn (but bought ages ago for with this purpose in mind), and wore my Vanyanis robe à la française. I had a bit of fun attempting to do the dressing, pinning, makeup and hair on my own for the first time, and then driving around in it all, but from what I have seen so far, Julija captured some lovely moments.
The following day I attended a little gathering to farewell a friend in the Lolita community here. It was hard to feel sad with so much sugar and general silliness, but I took a few shots to show the high tea we enjoyed that day. It was a home-delivered package – I found a few of the savouries a little unappetising but the sweets were lovely, and their macarons (I think from Lux Bite) consistently good but so strongly-coloured that I could taste food dye. Everything was presented nicely by Clara our host, with plenty of tea!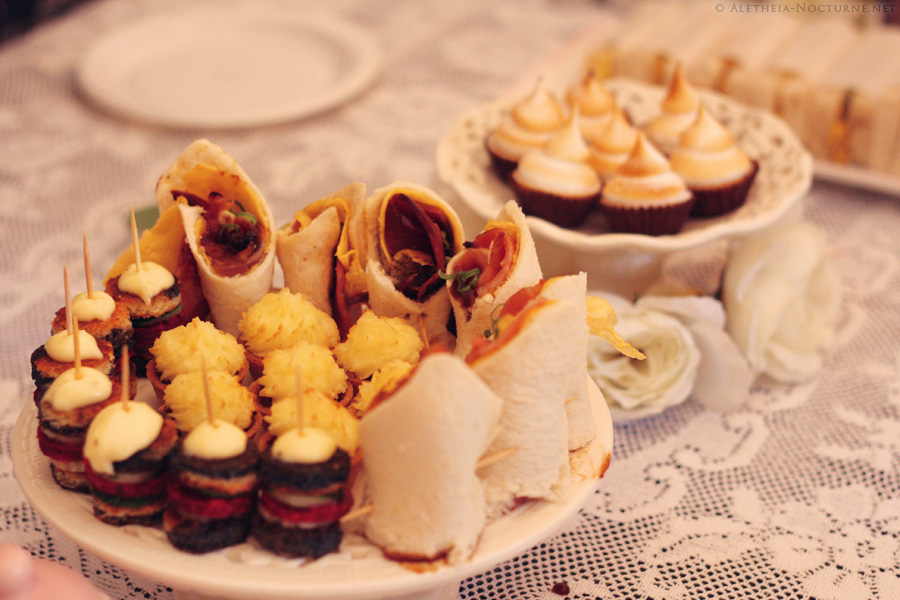 Julianne (my Asian Galadriel), and Sam whom we will miss!
I sort of liked my outfit that day but unfortunately didn't get a picture I was happy with, >< so these unflattering/grumpy looking ones will have to do.
Finally, I finished the 4th off by serving up a dessert of Brunetti's treats and tea for myself and Adam.

It was memorable enough to er, document.