A couple of months ago I commissioned a beautiful ink piece by my friend Christal!
I gave her some rough ideas for a concept – forest, bunnies and a long-haired girl – and she worked her creative magic! I love the composition and panelling, and the way she bordered it with dandelions.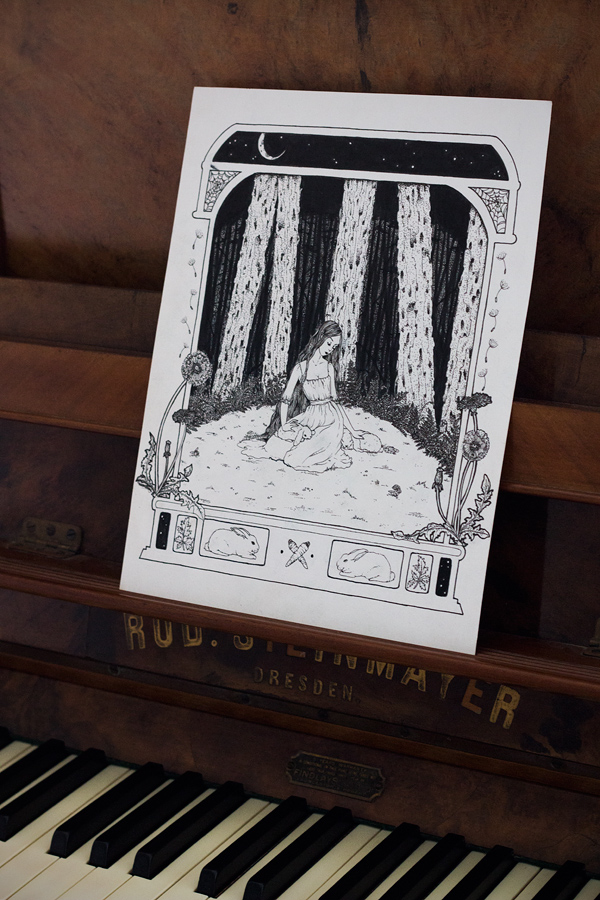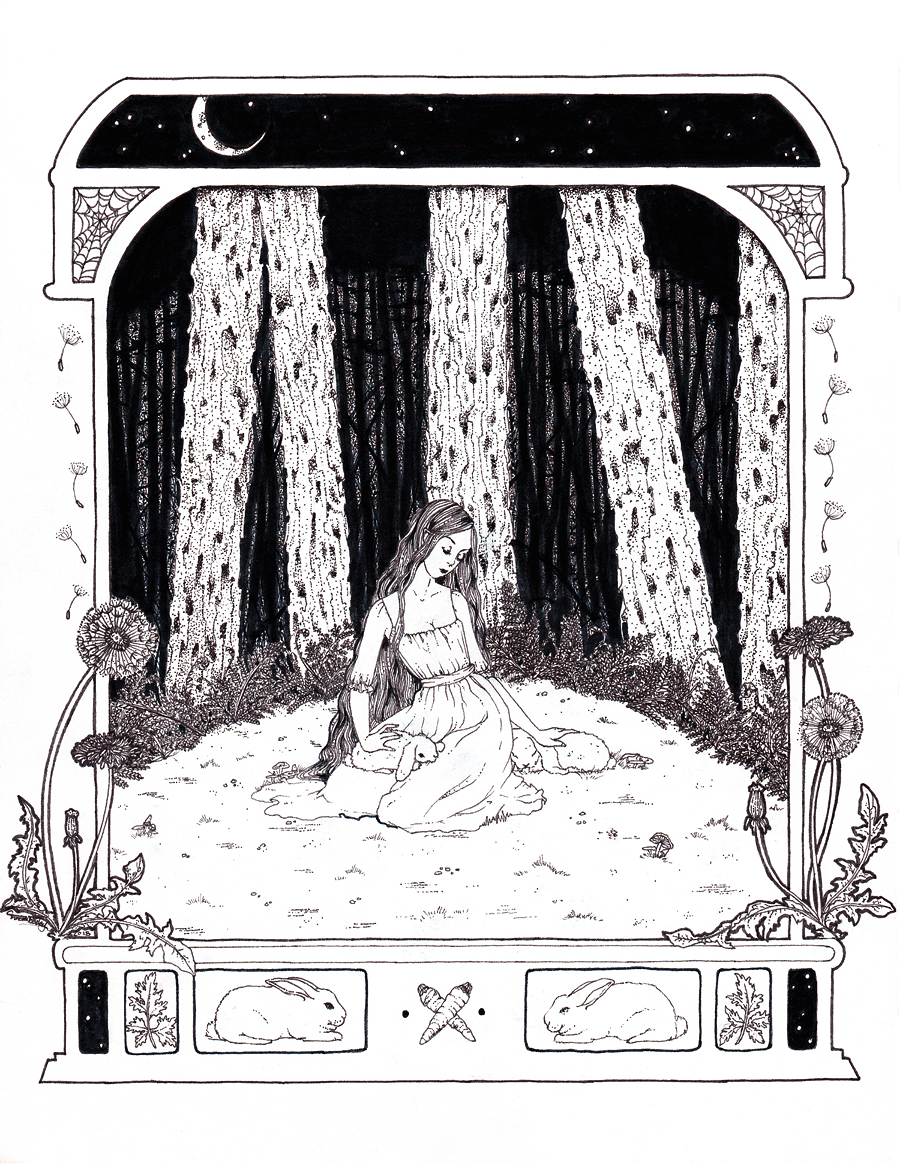 You can see some of the intricate detail (like the ferns, bark and hair) more clearly below: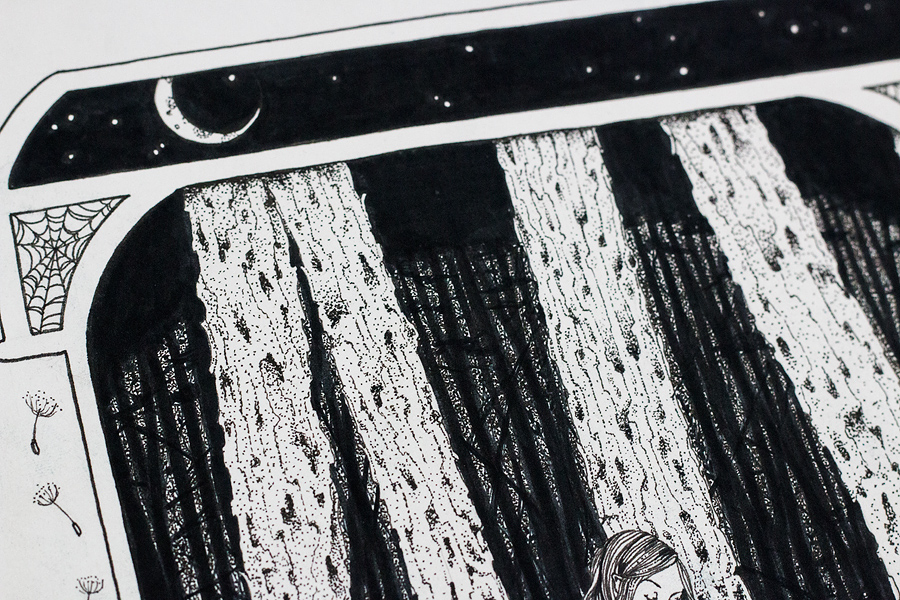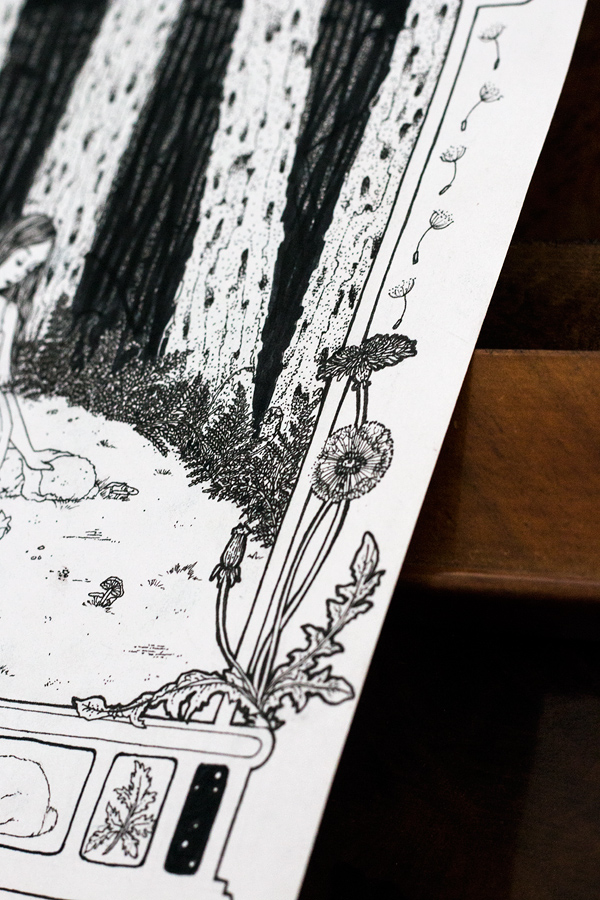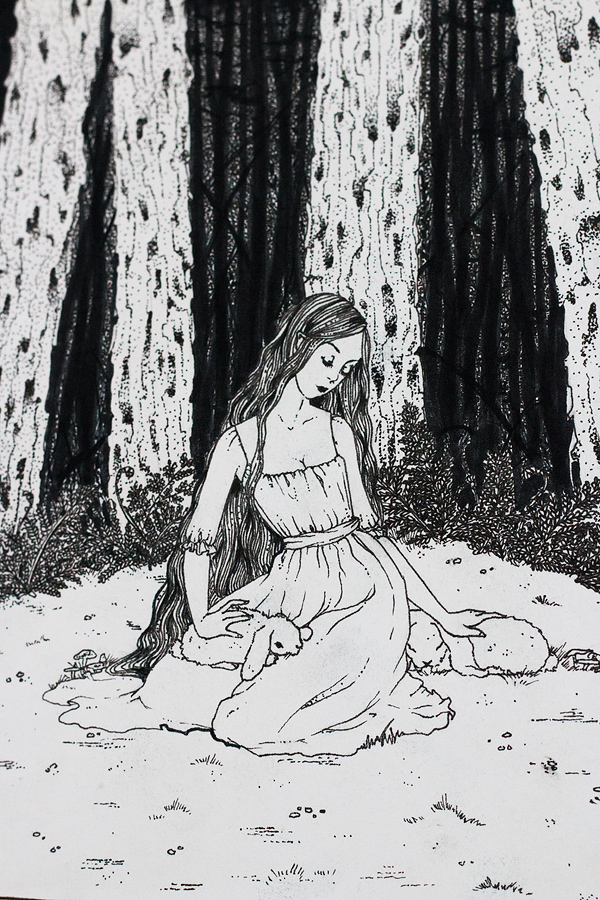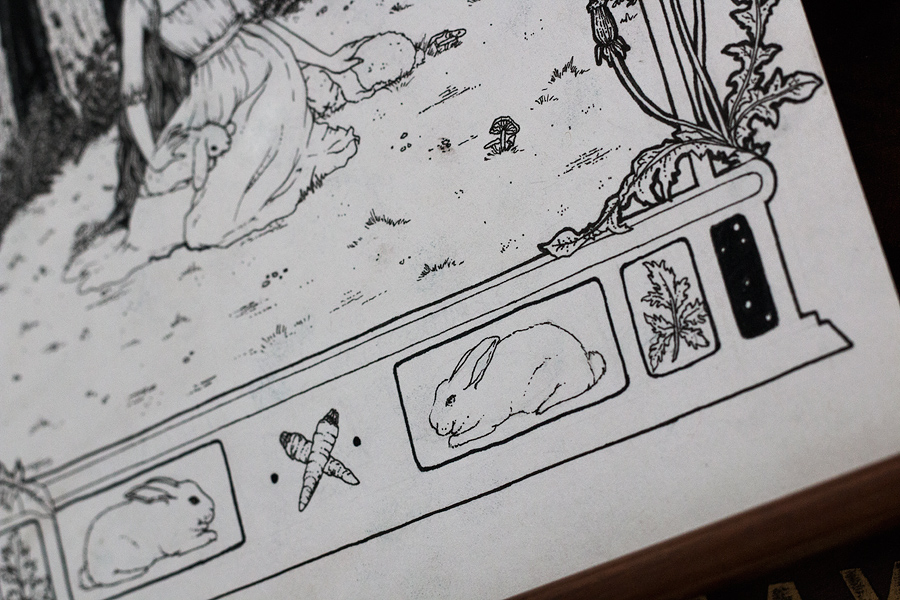 Truth be told, I had been hoping to find someone who would help me honour some of the lost little loves of my life (my pet rabbits over the years, especially my favourite two, Geri and Wilbur). Years ago I also had a recurring dream – the best dream I've ever had! – of what I call "The Snow Bunny Forest". In it, I had wandered into a deep forest of huge, tall trees, which had somehow conveniently materialised just over the road from my old house. Patches of snow covered the ground, and there were huge white rabbits everywhere.
Dear little Wilbur (Willy) died earlier this year quite suddenly, which was pretty sad, especially since I'd had him since he was just a few inches long!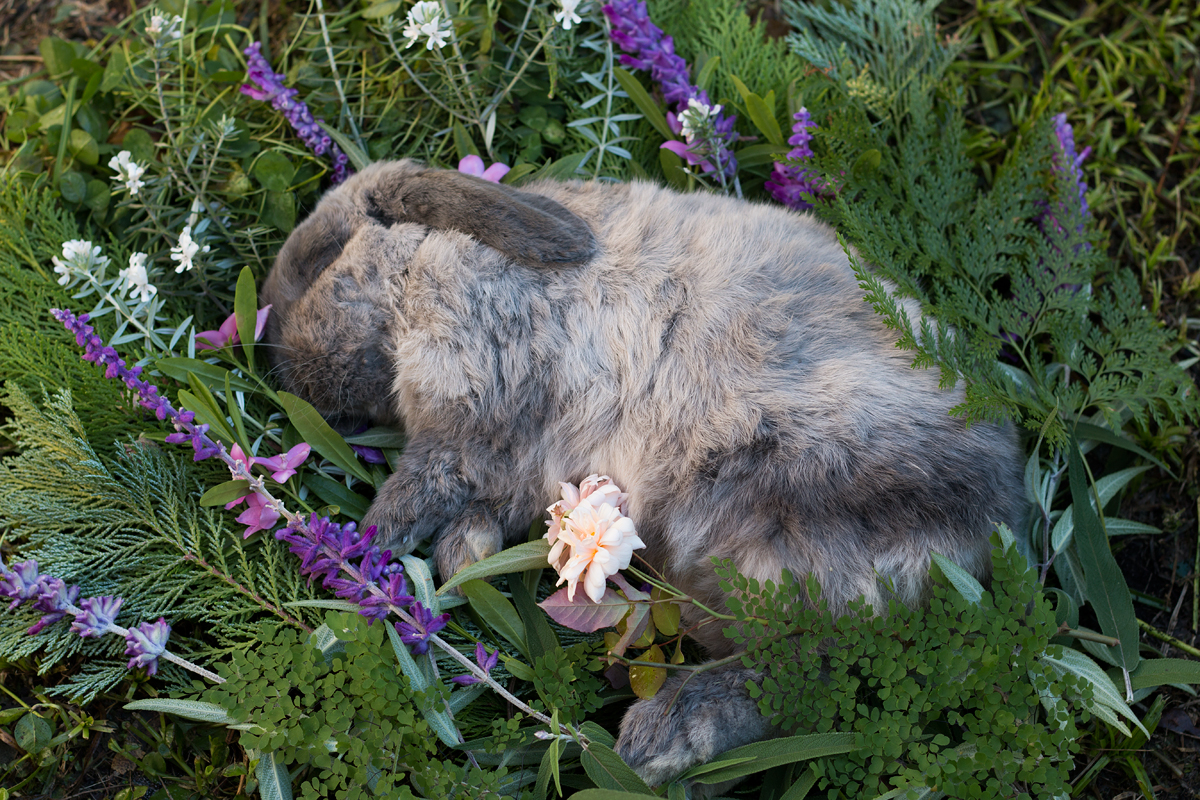 Sleeping on his last bed.
Geri, above, was a larger breed, a New Zealand White, who I got when I was 13. On the left is one of her sons (Elmo), who was also one of the sweetest bunnies we ever had.
So thank you, Christal! I love your work and am so proud to be able to display one of your detailed little masterpieces!